Maksym Filatov was born in a year 1990 in city Dnipro, Ukraine. At the age 18 he finished Kyiv Secondary Specialized Music School after M. Lysenko at the violin class of Olga Korinets. During his school studies Maksym made several successful achievements: became a laureate of three different music international competitions ("XXI Century Art", Kyiv (Vorzel), Ukraine; "Khortytsia Chords", Ukraine and "Concursul international de viora "Remember Enescu", Sinaya, Romania) and was awarded as one of hundred most talented kids in Ukraine by president Yushchenko.
Concerto No. 4 in F Minor, Op. 8, RV 297, "Winter" (L'inverno): I. Allegro Non Molto
ALSO SPRACH ZARATHUSTRA (I VIOLIN SOLO)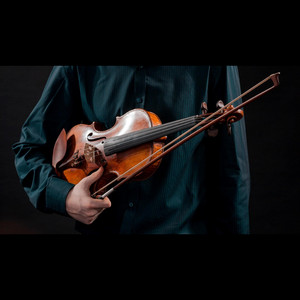 ALBUM I Violin tutti audition program (orchestra excerpts)
Violin Orchestra Excerpts
Bach: Suite No. 5 for Viola Solo (Rīgas Sv. Jāņa baznīca)
ALSO SPRACH ZARATHUSTRA (I VIOLIN SOLO)
Nicolo Paganini - Tre duetti concertanti per violini e fagotto Nicolo Paganini - Capriccio nr 24 Teema ja variaatiot Johann Sebastian Bach – 2. Sellosarja, Prélude/Allemande/Courante Esiintyjät: Marcin Wosinski - puolalainen fagotisti, on työskennellyt Tampere Filharmoniassa vuodesta 2016. Valmistunut Musikhochschule Stuttgartista ja Musikhohschule Mannheimista Saksassa, Conservatoire de Strasbourgista Ranskassa. Hän on työskennellyt useiden orkestereiden kanssa, kuten The Netherlands Symphony Orchestra, Stuttgarter Symphoniker, Bayern Radion sinfoniaorkesteri, Puolan radion sinfoniaorkesteri, National Forum of Music, Varsovan kansallinen kamariorkesteri. Vuonna 2021 hän suoritti tohtoriopinnot Fryderyk Chopin Varsovan musiikkiyliopistosta pääaiheenaan "Suomalaisten säveltäjien fagotille kirjoittamaa nykymusiikkia". Hänen levytyksensä Jouni Kaipaisen "Serenade Full Moon Lunatic Fagot op.42" on palkittu useissa kansainvälisissä kilpailuissa. Hän perusti "3 Ilmaa Trion", jonka kanssa hän edistää suomalaista klassista musiikkia. Maksym Filatov on suomalais-ukrainalainen viulisti. Hän on valmistunut Sibelius-Akatemiasta Helsingissä ja työskentelee Tampereen Filharmoniassa. Monien kansainvälisten kilpailujen voittaja. Hän on julkaissut yli 80 tallennetta verkossa ja saanut noin 500 000 suoratoistoa vain Spotifyssa. Äskettäin noussut klassisen genren artistien 9 % parhaan joukkoon (Chartmetric.com). Violinist's Podcast -podcastin juontaja.
MOZART GALA Programma: Volfgangs Amadejs Mocarts Klavieru trio Do mažorā K.548 Duets vijolei un altam (pārlikums vijolei un čellam) Sol mažorā K.423 Sonāte klavierēm Do mažorā K.545 Sonāte vijolei un klavierēm mi minorā K.304/300с Fantāzija klavierēm re minorā K.397 Baznīcas sonātes Nr.8 La mažorā K. 225(241b), Nr.11 Re mažorā K.245, Nr.15 Do mažorā K. 328 (317c) Atskaņotājmākslinieki: Anna Salnit (vijole) Maksym Filatov (vijole, Somija) Irina Viļegžaņina (čells) Roksana Tarvide (klavieres) Kirill Lissijenko (klavieres, Igaunija) Koncerts divās daļās. Koncerta ilgums ~ 1 st. 50 min.
17. oktoobril kell 19.00 toimub barokse Kadrioru lossi kaunis saalis, kus praegu asub kunstimuuseum, kammermuusika kontsert. See õhtu on pühendatud keelpillikvarteti žanrile. Esitamisele tulevad Ludwig van Beethoveni kvartett op.18 c-moll, Dmitri Šostakovitši kvartett N 8 ja Karl Jenkinsi Adiemuse variatsioonid. Kvartetid op.18 kirjutas noor Beethoven. Neljandas, c-moll kvartetis kajastuvad mitmesugused vaimsed kogemused, milles põrkasid kokku kasvava kurtuse, loomingulise entusiasmi, armastuse rõõmu ja õnne teel seisvate takistuste traagika. Šostakovitši kaheksas kvartett naudib nii akadeemilise žanri teoste puhul haruldast populaarsust. Kvartett on pühendatud "fašismi ja sõjaohvrite mälestusele", kuid seda peetakse ka helilooja autobiograafiliseks teoseks. Kvartetis tsiteerib Šostakovitš keskosades enam kui kahtkümmet enda teemat eri aastate teostest ning DSCH monogrammi motiiv läbib kogu teost. 4 variatsiooni Walesi kaasaegse helilooja Carl Jenkinsi albumi "Adiemus - Songs of Sanctuary" nimiloost. 20. sajandi lõpus uskumatult populaarne Adiemuse projekt on samastatud uue ajastu žanriga. Jenkins lõi universaalse muusika, mis on oma maalähedaste juurte tõttu kõrvale meeldiv ja surematu. Helilooja on kindel, et tema abiga muutuvad inimesed ühtsemaks ja sõbralikumaks. Esinevad Maxim Filatov (viiul, Soome), Anna Salnit (viiul), Toomas Nestor (vioola, Eesti), Irina Vylegzhanina (tšello) Kontserdi kestus 1 tund. Lisainfo telefoni teel : +37128328193, +37127194220
Be The First to Know! Subscribe to Mailing List.